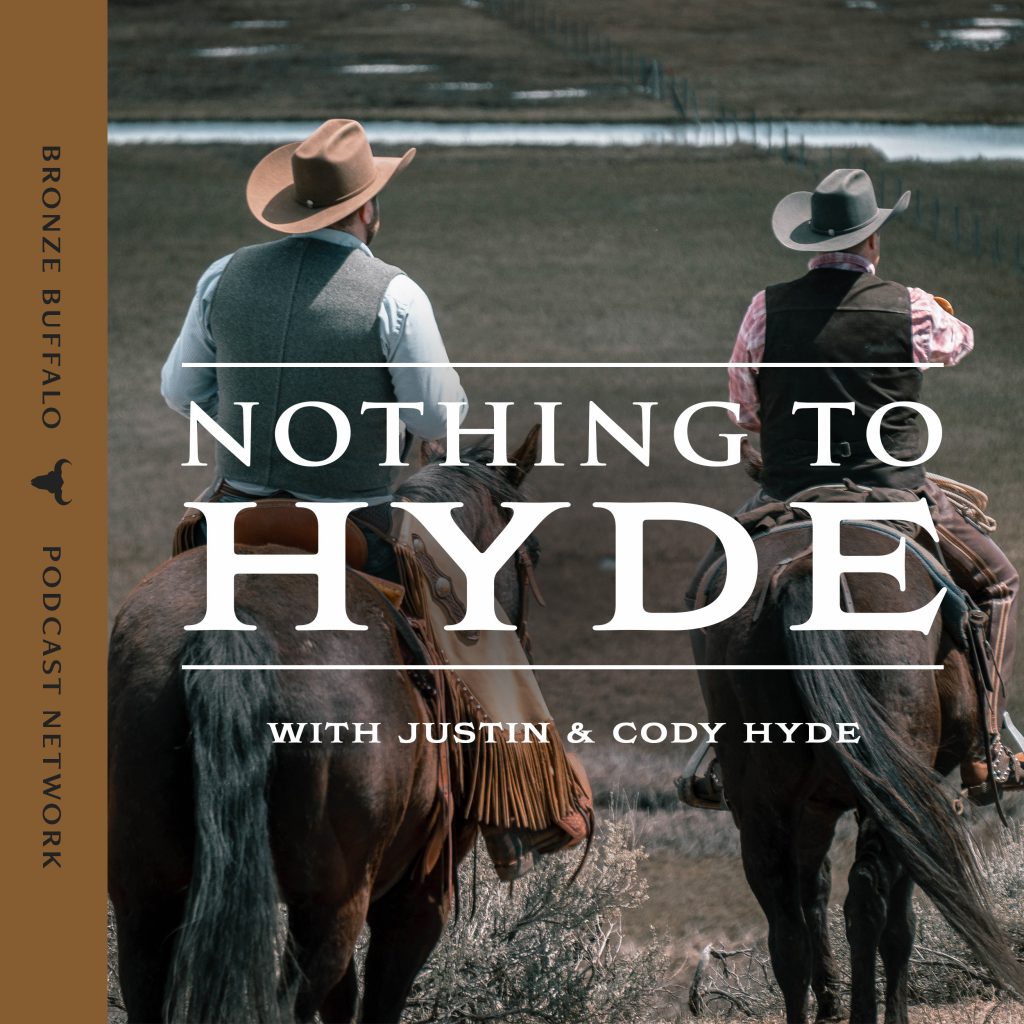 bronze buffalo podcast series: Nothing to Hyde
Small Town Cowboys, Big world Perspective.
Join Bronze Buffalo Club Founders, Justin & Cody Hyde, on the Bronze Buffalo podcast "Nothing To Hyde" as they sit with members of the Bronze Buffalo Family to share unique insights and stories on faith, family, country, personal leadership development, entrepreneurship, and business.
Season 1 is now available! Season 2 of this series will begin in spring 2022.
Listen to Season 1 of Nothing to Hyde Below…